Contents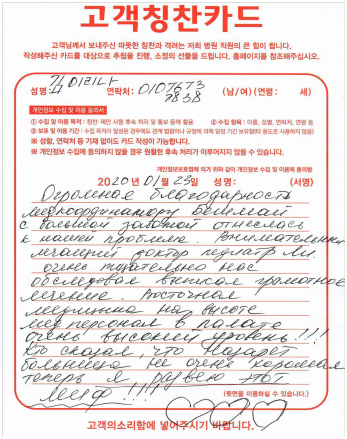 When my son caught a cold he was hospitalized in Nasaret international hospital and the coordinator Begimai took care of us during our stay. Thank you so much for your kindness. And also, thank you doctor Lee won-jae, for giving us thorough treatment from the initial consultation to the last minute of leaving the hospital.
I believe that I've received the best medical service through the collaboration of traditional medicine and modern medicine. The nurses in the hospital room were very friendly and well explained. I recommend people around me about Nasaret international hospital.

게시물수정
게시물 수정을 위해 비밀번호를 입력해주세요.
댓글삭제
게시물삭제
게시물 삭제를 위해 비밀번호를 입력해주세요.