Title

Constipation, abdominal pains, weight loss... ignoring them is a bad idea [변비·복통·체중 감소… 무심코 지내다 큰 병 놓친다]
Name
Date

2019.08.20
Contents
Kim, a 50-year-old office worker, enjoyed meat and drinking regularly during meals. With the habit of having dinner late at night, Kim gained 10kg. He then began to suffer from constipation and was afraid to go to the toilet, blaming it on bad eating habits. However, with severe bloody stools and abdominal pain, Kim eventually came to the hospital and was diagnosed with colon cancer.
# No. 2 cancer in Korea: colon cancer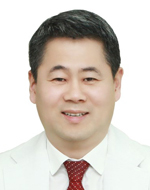 Colorectal cancer, the second most prominent cancer in Korea, has been increasing rapidly since the 2000s. As westernized eating habits increase with the consumption of high-fat and high-calorie foods, the incidence of colorectal cancer in Korea is 45 per 100,000 people, the highest in the world.
Most colon cancers change from polyps to cancer over five to ten years. Polyps are colonic mucosa that grows or becomes abnormal, which is the case with tumorous polyps. Major risk factors for colorectal cancer include age, eating habits, and obesity, and the incidence of colorectal cancer increases along with the increasing elderly population.
# Colonoscopy required for adults 50 and older
The Korean Society of Colonic Analysts recommends that adults over 50 years of age undergo colonoscopy every 5 to 10 years, even if they do not have any symptoms. Periodic endoscopy is the best preventive measure because the less of an experienced with colonoscopy one has, the higher the risk of colon cancer. In particular, if you have a family history of colorectal cancer, or family history of inflammatory bowel disease such as colon polyp or Crohn's disease, or hereditary cancer, such categories are high risk groups for colorectal cancer.
Most of the early stages of colon cancer are asymptomatic, but if you do have symptoms, you may already have advanced cancer. These symptoms include unusual changes in bowel habits, such as constipation and fecal residue, or that of abdominal pain, loss of appetite, weight loss, etc. If you suspect colorectal cancer with these symptoms, you should seek medical attention immediately.
Colorectal cancer basically requires surgical treatment. However, treatment depends on the location and stage of the cancer. Stage 1 colon cancer undergoes practical surgery to relieve cancer, but stage 2 and stage 3 may be combined with chemotherapy depending on the patient's condition. The first stage of colorectal cancer has a five-year survival rate of more than 90%, so it is important to treat it early with regular checkups.
# Obese people are twice more likely to have colorectal cancer
To prevent colon cancer, you need to develop a healthy lifestyle. First, reduce your intake of red meat or processed meat. In addition, obesity is known to increase the risk of colorectal cancer more than two times, so eat fiber and vitamin-rich fruits and vegetables, and exercise to manage your weight appropriately. In addition, stress, drinking and smoking are the source of all illnesses, so it is good to refrain from such activities.
Written with the help of Dr. Park Jae Jun, General Surgery Dept., Nasaret International Hospital
Original article by KihoIlbo
게시물수정
게시물 수정을 위해 비밀번호를 입력해주세요.
댓글삭제
게시물삭제
게시물 삭제를 위해 비밀번호를 입력해주세요.